New York: Curbside and Local Recycling and Disposal Options for Christmas Trees, Lights and Other Holiday Waste in 2019
Scroll down this page for local recycling and responsible disposal options for holiday waste, from Christmas trees and wreathes, to lights, ornaments, wrapping and packaging. Many towns and cities offer curbside collection, even for Christmas trees. Counties and unicorporated areas typically have a number or drop-off locations.
Christmas trees are usually colllected from December 26 through the first 2 or 3 weeks in January. Whether your tree is picked up from your curb, or you drop it off, be sure to remove all remove all lights, wire, tinsel, ornaments, nails, stands, other NON-Organic decorative materials and other materials that are not part of the original tree. This includes tree stands also. Flocked trees are occasionally accepted (call to verify), but not artificial trees. Large trees (larger than the standard 6 - 7 ft tree) may need to be cut in half to be acceptable by your curbside garbage hauler.
The trees and wreathes are usually chipped and made into a mulch which is ofteny made available, free to city or county residents.
Ornaments and light strings are usually placed into your curbside collection bin. Some localities have year-round collection centers. The same is true of wrapping paper and boxes.
Always follow the links (usually the blue, underlined name of the city or county) below for updated information, as these agencies often wait until the last minute to change dates or update their information. If your area is not specifically mentioned below, call your trash collection agency and ask!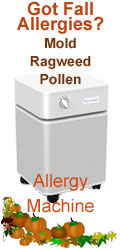 New York City Christmas Tree Recycling Schedule - Composting: Weather permitting, DSNY will collect and compost clean Christmas trees left at the curb from Monday, January 4, 2016 through Friday, January 15, 2016. The trees are chipped, mixed with leaves, and recycled into rich compost for NYC's parks, institutions, and community gardens. Remove all lights, ornaments, stands, and plastic bags from your tree; trees that still have these items attached will be collected as garbage. Click here for locations, updated information and more details. Residents are encouraged to put out their discarded trees at curbside as early as possible during the collection period. DSNY asks residents to remove all tree stands, tinsel, lights, and ornaments from trees before placing them out for collection. DO NOT place trees in plastic bags. Trees will be chipped into mulch that will be distributed to parks, playing fields, and community gardens throughout the city. For more information on Christmas tree collection and recycling and/or Mulchfest, visit the parks department website or simply call 311.
Fake Tree Recycling: Remove ornaments from fake trees that are mostly metal or rigid plastic, and put out next to your recycling container on regular recycling days.
Garbage: Except for the dates indicated in early January, Christmas trees are collected as garbage. Discard fake trees that are not mostly metal or rigid plastic with regular trash.
Albany, NY - Set by the curb as yard waste. Remove decorations, tinsel, lights, etc. Do Not place inside of plastic bags. Click here for locations, updated information and more details.
Buffalo, NY - CHRISTMAS TREE RECYCLING In addition to electronics recycling, the City of Buffalo will also be accepting Christmas trees for recycling at the January 17th event. City residents can bring their natural Christmas tree to 1120 Seneca Street where it will be chipped on site. Residents can take chips with them for re-use as mulch. Trees should be free of ornaments and tinsel. The City will also have curbside collection of naturally grown Christmas trees. The collection is scheduled to last from January 5 to January 9 on residents scheduled garbage day. This will be conducted by the City of Buffalo's Department of Public Works, Parks & Streets as a way to help the environment and reduce costs associated with taking the trees to landfills. To participate in this collection, city residents are asked to place trees out on their curb before a scheduled garbage pickup and to not place them in garbage bags. Although they are scheduled on the same days, trees will be picked up separately from garbage, so city residents should not be concerned if they are left behind after garbage removal.In addition to the one-week tree pick-up, the City is also offering drop-off opportunities at three locations in the city. These locations are as follows:
Cazenovia Park, Golf course parking lot, South of Seneca Street, at the foot of Wildwood
Shoshone Park, Parking lot, North off of Hertel, at the foot of Beard
1120 Seneca Street, Rear parking lot, Between Babcock and Smith
*Signage will be posted at all locations
These drop-off sites will be open from 7:30 am – 3:00 pm, Monday through Saturday, beginning December 27th and ending January 17th. For more information about the program, please contact 311.
Rochester, NY - Residential customers who wish to recycle their natural holiday trees may bring them to one of several holiday tree drop off locations around the city. The trees are chipped and the resulting mulch is returned to the public at no charge through the Materials Give Back Program located on Ferrano Street near Colfax Street.Drop-off LocationsBeginning after Christmas and through the end of January, residents may drop their holiday tree for recycling at the following locations: Click here for locations, updated information and more details.
Syracuse, NY - Trees will be picked up at curbside. They can also can be dropped off at the mulch pile on Midler Avenue, across from the entrance to Lowe's. Also see these drop off locations.
Yonkers, NY - Christmas trees should be placed at curbside on regular refuse collection day. As part of the City's Recycling program, this division collects newspapers and commingle recyclables at curbside on alternate Wednesday's. Click here for locations, updated information and more details. For more information, call 377-6270
County breakdown
Cayuga County - Residents can bring their Christmas trees to the Natural Resource Center at 7413 County House Road in Sennett. The center is open from 8 a.m. to 4 p.m. through Friday; and Monday through Jan. 13; and 8 a.m. to noon Saturday. Residents bringing in their Christmas tree for recycling will be able to pick up on May 4 at the Natural Resource Center a free Douglas fir transplant seedling for planting.
Madison County - Trees and wreaths can be dropped off at the county landfill on Buyea Road in Lincoln and transfer stations in Cazenovia, Hamilton and Sullivan for free. Recycling coordinator Sharon Driscoll said the trees will be processed with brush and branches and turned into mulch, which residents can pick up for free in the spring. Some towns and villages also handle trees.
Monroe County - residents can once again recycle their Christmas trees, free of charge, at several locations across Monroe County. Most drop-off locations will accept trees throughout the end of January. Please click on the link below for a list of tree drop-off and pickup dates and locations in Monroe County's towns and villages, the City of Rochester and participating businesses. Click here for locations, updated information and more details
Onondaga County - See this page for a town by town breakdown in the Syracuse area.
Oswego County - Residents can bring their Christmas trees to the Bristol Hill Landfill in Volney, where the trees will be composted. The landfill is open from 7:30 a.m. to 4 p.m. Monday through Friday and 8 a.m. to noon Saturday. Some towns and villages also handle trees.