Colorado: Curbside and Local Recycling and Disposal Options for Christmas Trees, Lights and Other Holiday Waste in 2019
Scroll down this page for local recycling and responsible disposal options for holiday waste, from Christmas trees and wreathes, to lights, ornaments, wrapping and packaging. Many towns and cities offer curbside collection, even for Christmas trees. Counties and unicorporated areas typically have a number or drop-off locations.
Christmas trees are usually colllected from December 26 through the first 2 or 3 weeks in January. Whether your tree is picked up from your curb, or you drop it off, be sure to remove all remove all lights, wire, tinsel, ornaments, nails, stands, other NON-Organic decorative materials and other materials that are not part of the original tree. This includes tree stands also. Flocked trees are occasionally accepted (call to verify), but not artificial trees. Large trees (larger than the standard 6 - 7 ft tree) may need to be cut in half to be acceptable by your curbside garbage hauler.
The trees and wreathes are usually chipped and made into a mulch which is ofteny made available, free to city or county residents.
Ornaments and light strings are usually placed into your curbside collection bin. Some localities have year-round collection centers. The same is true of wrapping paper and boxes.
Always follow the links (usually the blue, underlined name of the city or county) below for updated information, as these agencies often wait until the last minute to change dates or update their information. If your area is not specifically mentioned below, call your trash collection agency and ask!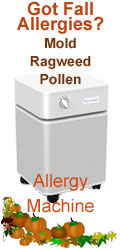 Boulder County/City of Boulder - You can drop off your tree atthe Yard Waste and Wood Drop-off Center
or, Curbside collection also available. 303-444-2037.
Colorado Springs, CO - Dates: December 31, January 1, January 7, & January 8. For extended drop off use Rocky Top Resources (see below)
Baptist Rd. Trailhead (Baptist Rd & Old Denvery Hwy), Falcon Trailhead (SW corner of Woodmen Rd & McLaughlin Rd), Cottonwood Creek Park (Dublin & Montarbor Dr), Skysox Stadium (Barnes & Tutt), Rock Ledge Ranch (Gateway Rd & 30th St.), Memorial Park (Pikes Peak Ave & Union Blvd), Rocky Top Resources (1755 E. Las Vegas St.) Info: $5.00 per tree. Please remove all tinsel, ornaments, lights, stands, and other foreign material prior to recycling. The fee supports the recycling program and community sports programs. Trees are chipped into mulch and is free to the public at the drop off sites (bring your own tools for loading mulch)
Denver, Colrado - Treecycle collections in Denver usually run the first two weeks of January. Get more information click here. Remove all tinsel, lights, decorations, tree stands and plastic bags from Christmas trees prior to collection. Please ensure trees do not become stuck or frozen in snow bank Special Instructionss.
Erie, CO - Call 303-926-2887.
Golden, Colorado - Christmas Tree recycling is provided by the City of Golden Forestry Division. Program details are distributed every December in the Golden informer. Dates and locations published every December in the "Golden Informer." Contact the City Forrester at (303) 384-8141 with additional questions.
Lafayette, CO - Call 303-661-1306
Littleton, CO - From December 26, through January 10th, the Littleton collection site is located at Cornerstone Park at the southeast corner of West Belleview Avenue and South Windermere Street. Access to the site is off of Windermere Street just south of Belleview, with the drop site in the parking lot adjacent to the soccer fields. South Suburban will collect trees at its Willow Springs Service Center (WSSC), 7100 South Holly Street in Centennial. Look for the designated enclosure by the front gate. Residents can drop off their tree seven days a week, from sunrise to sunset, in both locations. All lights, ornaments, nails, and plastic bags must be removed, prior to dropping off trees. This drop off site is for natural Christmas trees only. Do not drop off flocked trees, artificial trees, leaves, branches or other refuse. The trees will be ground into mulch which will be available free to the public at the sites for as long as the supply lasts. The city's grounds maintenance division also provides free wood mulch throughout the year. The mulch pile is located on the northwest corner of South Prescott Street and West Prentice Avenue. The site is open to the public during day light hours and the mulch supply is replenished regularly. Residents are responsible for loading so bring bags, trash cans and a shovel or pitchfork. For information call 303-795-3863.
Louisville, CO - Call 303-335-4735
Longmont, CO - See http://ecocycle.org/yourcommunity/longmont or call 303-651-8416.
Loveland, CO - Recycling Christmas Trees at Three Convenient Drop-off Sites:
1. The Southern Site is Centennial Park located at West 1st and Taft Avenue (in the parking lot north of First Street, just west of Swift Field)
2. The Western Site is at the Loveland Recycling Center (off of 1st Street & Wilson Avenue) Residents must provide a current Yard Waste Debris Permit in order to dispose of their Christmas tree for free at the Recycling Center. Please note that the Recycle Center is CLOSED on Mondays, and for the holidays of 12/25 & 1/1. Regular hours are Tuesday-Sunday, 7:30 a.m. - 4:30 p.m. This location does not benefit the mulch program for Parks & Recreation...(site is listed as a courtesy for residents who want to drop off their trees or branches without donating to mulch in parks)
3. The Northern Site is Kroh Park located at North Highway 287 and 52nd Street (adjacent to the Habitat for Humanity location). This service is FREE of charge to the public and open daily from sun-up until sun-down between December 21st, 2015 and January 21st, 2016. Signs will direct participants to appropriate drop-off areas.
Please remove all ornaments, tinsel, lights, nails, screws, wire, tree stands and bags before dropping your tree.
Christmas tree recycling at the two parks locations provides mulch for trees and planter beds in the City parks. Last year, more than 5,000 Christmas trees were chipped and recycled into 500+ cubic yards of mulch. For additional information on the Recycling Center drop-off location, please call: (970) 962-2529. You may also direct questions about the two parks locations to the Parks & Recreation Administration Office at: (970) 962-2727.
Superior, CO - Call 303-499-3675.
Westminster, CO - Christmas Tree Recycling Drop Off from December 24 through January 25, City Park Fitness Center, 10475 Sheridan Blvd., lower parking lot. Westminster Park Services Division offers a Christmas tree recycling program. Bare Christmas trees (please remove plastic bags, tree stands and all decorations) may be dropped off. The trees are recycled into mulch for use by residents and city crews. Information: 303-658-2201. The Boy Scout Troop 484 provides curb-side pickup as their annual fundraiser from December 27 - January 3rd, Call 303-706-3389 to schedule a tree pickup.