Arizona: Curbside and Local Recycling and Disposal Options for Christmas Trees, Lights and Other Holiday Waste in 2019
Scroll down this page for local recycling and responsible disposal options for holiday waste, from Christmas trees and wreathes, to lights, ornaments, wrapping and packaging. Many towns and cities offer curbside collection, even for Christmas trees. Counties and unicorporated areas typically have a number or drop-off locations.
Christmas trees are usually colllected from December 26 through the first 2 or 3 weeks in January. Whether your tree is picked up from your curb, or you drop it off, be sure to remove all remove all lights, wire, tinsel, ornaments, nails, stands, other NON-Organic decorative materials and other materials that are not part of the original tree. This includes tree stands also. Flocked trees are occasionally accepted (call to verify), but not artificial trees. Large trees (larger than the standard 6 - 7 ft tree) may need to be cut in half to be acceptable by your curbside garbage hauler.
The trees and wreathes are usually chipped and made into a mulch which is ofteny made available, free to city or county residents.
Ornaments and light strings are usually placed into your curbside collection bin. Some localities have year-round collection centers. The same is true of wrapping paper and boxes.
Always follow the links (usually the blue, underlined name of the city or county) below for updated information, as these agencies often wait until the last minute to change dates or update their information. If your area is not specifically mentioned below, call your trash collection agency and ask!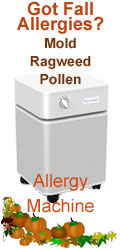 Apache Junction, AZ - Instead of sending a live tree to a landfill, give a gift back by recycling your Christmas tree (treecycle). Residents are asked to remove all nails, stands, tinsel, lights and ornaments from the trees. Flocked and artificial trees will not be accepted because they do not break down in the environment. December 26 to February 1st. All Day at Propsector Park - 3015 N. Idaho Rd. Paws & Claws Care Center - 725 E. Baseline Rd., Apache Junction, AZ 85119. Phone: 480) 982-1055.
Chandler, Arizona - Christmas Tree Collection at the Curb: Christmas trees are collected at the curb on recycling collection days December 26 through January 15. Set your Christmas tree at the edge of your driveway for collection. DO NOT place trees in your recycling container, in the street. Christmas Tree Drop Off Sites - Map (PDF). Christmas tree drop off sites are available throughout the City December 26 through January 15, and one is likely near you. Follow us on social media to get more holiday tips and timely updates
Goodyear, AZ - Four recycling drop-off sites will accept Christmas trees from December 26, through the end of the first full week of January, 24 hours a day. Please remove all decorations, tree stands and lighting. Trees are chipped and used for mulch and ground cover for a local farm. Please call Goodyear Environmental Services at 623-932-3010 or visit goodyearaz.gov/trash for more information.
1. City Park adjacent to Estrella Mountain High School, 12795 S. Estrella Parkway, 85338.
2. Eagle's Nest side of PebbleCreek community, 3645 N. Clubhouse Drive, 85395.
3. Palm Valley Park, 13133 W. Monte Vista Rd., 85395.
4. Goodyear Ballpark parking lot at corner of Goodyear Boulevard and Estrella Parkway (South of Yuma Road), 85338.
Mesa, AZ - Collected trees are taken to the Salt River Landfill and chipped into nutrient rich mulch and composting products. Benefits from recycling these trees include extending the life of the landfill and reusing natural and limited resources. Please remember to remove all nails, tree stands, lights and decorations. These items damage the grinding equipment. Also, wreaths, snow flocked trees and artificial trees cannot be recycled. Small items can be placed in the black barrel and a bulk item pickup can be requested for larger items.
There are a number of options available - click the links for details, dates, times, and locations:
Drop-off Collection Sites


Green Waste Barrel Progra

m - Residents participating in the Green Waste Barrel Program may place their trees inside their green barrel. To ensure collection, the tree must fit completely inside the container with the lid properly closed.


Curbside Pick-up

- Curbside pickup of your Christmas tree is available for $20.99. Simply call (480) 644-6789 for more details or to schedule a pickup time. (Unfortunately due to the collection process, trees collected through this curbside option will not be recycled.)


Salt River Landfill

- Christmas trees may be taken directly to the Salt River Landfill with a current Arizona driver's license anytime Monday through Saturday between 6 a.m. and 5 p.m. during the month of January. The Salt River Landfill is located at Gilbert Road and the Beeline Highway. There is no charge for recycling your tree but a disposal fee will apply if disposing of other materials during the same visit.


Live Christmas Tree Donation Program

- The City of Mesa also accepts the donation of live potted Christmas trees, five feet or taller, for planting at City parks.
Phoenix, AZ - The Public Works Department offers Phoenix residents a green way to take down their Christmas trees and wreaths. Trees or wreaths may be dropped off for recycling at any of the participating Phoenix parks anytime between Saturday, Dec. 26 and Sunday, Jan. 3, 2016. Click here for the complete list of locations. and much more information.
Prescott, AZ - Christmas trees will be picked up the week of January 12th on your normal solid waste collection day. For information, please call 928-777-1116.
Tempe, AZ - Drop off your Christms tree at the Household Products Collection Center or Kiwanas Park Recreation Center instead so it can be recycled.
Household Products Collection Center, 1320 E. University Drive
Kiwanis Park Recreation Center, 6111 W. All-America Way (parking lot on west side)
Trees can be dropped off 24 hours a day, seven days a week through January 30, 2015. Please remove tree stands and nails, ornaments, lights, garland, and tinsel so the tree can be composted.
Please do not place trees in garbage containers. This takes the space needed for household garbage and creates spillage when the containers are emptied. If you are unable to drop off your tree, you can recycle it in your green organics pile. Check your 2015 schedule here. Please make sure you follow the program guidelines and keep the tree in your yard until the weekend before your scheduled collection.
For more information call 480-350-4311
Tucson, Arizona - TreeCycle - Starting December 28 and every day during daylight hours through January 11th. The city does not collect Christmas trees from curbs and alleys. Residents must bring their trees to one of the free program's 12 drop- off locations. trees can be brought to a special tree-grinding from 9 a.m. to 1 p.m. Jan. 10, when city officials will do grinding in the east parking lot of the Rillito Race Track, 4502 N. First Ave. For more information call 791-5000. The city's TreeCycle drop- off sites are:
1. Pima County Tangerine Landfill, 10220 W. Tangerine Road: 7:30 a.m. to 4:45 p.m. daily.
2. Marana Airport west entrance, five miles west of Interstate 10 on Avra Valley Road.
3. Oro Valley lot, Naranja Town Site, 660 W. Naranja Drive.
4. Pima County Ina Road Landfill, 5301 W. Ina Road: 8 a.m. to 4:45 p.m. Mondays through Fridays only.
5. Rillito Race Track, east parking lot, 4502 N. First Avenue, between East Wetmore and East River roads.
6. Udall Park, south of the Little League ball fields, 7290 E. Tanque Verde Road.
7. Golf Links Sports Park, northwest of Craycroft and Golf Links roads.
8. Rodeo Grounds, 4823 S. Sixth Avenue, north of Irvington Road by the east parking lot entrance.
9. Davis Monthan Air Force Base recycling center — base access is required.
10. Los Reales Landfill, 5300 E. Los Reales Road.
11. Goodwill drop-off location, 7650 E. Valencia Road.
12. Sahuarita Landfill, 16605 S. La Cañada Drive, south of Helmet Peak Road, west of Interstate 19: 7:30 a.m. to 4:45 p.m. daily.